Registration for the 2022 Conference is now open!
Be sure to register early. Early bird registration ends December 13, 2021.
Pre-Registration ends January 17, 2022.
To register, choose one of these three easy methods:

  ONLINE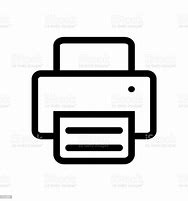 FAX: Download and fax your completed registration form to (847) 957-4255.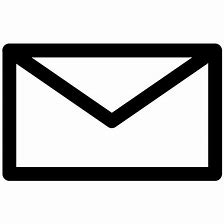 MAIL: Download and mail your completed registration form with payment to:
2022 IAPD/IPRA Conference
1460 Renaissance Drive, Suite 209
Park Ridge, IL 60068
Important Dates to Remember
| | |
| --- | --- |
| December 13, 2021 | Early Bird Registration Ends |
| January 17, 2022 | Pre-Registration Closes |
| January 27-29, 2022 | IAPD/IPRA Soaring to New Heights Conference |
On-Site Registration Hours

Thursday, January 27, 2022

7:30 am – 5:00 pm

Friday, January 28, 2022

7:30 am – 5:00 pm

Saturday, January 29, 2022

7:45 am – 12:00 pm
2022 Registration Fees
EARLY BIRD
(BY 12/13/21)
REGULAR
(12/14/21 – 1/17/22)
ON-SITE
(After 1/17/22)

Member
Non-Member
Member
Non-Member
Member
Non-Member
Full
$335
$640
$400
$770
$440
$850
No Frills
$280
$530
$335
$640
$390
$750
Thursday Only
$120
$230
$135
$260
$150
$285
Friday Only
$240
$455
$270
$515
$295
$565
Saturday Only
$260
$495
$290
$555
$315
$605
Student
$120
$220
$120
$220
$120
$220
Retiree
$145
$360
$155
$385
$185
$460
Guest/Spouse
$145
$145
$155
$155
$185
$185
Access Pass Information
 Full Package

No Frills

Thursday
Only
Friday
Only
Saturday
Only
Student/
Retiree

Spouse/Guest

All Conference Awards Luncheon (Friday)

√
 
 
 

Closing Social (Saturday)

√
 
√ 

Education Sessions* (Thurs. – Sat.)

√
√ 
√**
√***
√****
√
√

Exhibit Hall Admission (Thurs & Fri.)

√
√
√**
√***
 
√
√

Keynote General Session (Saturday)

√
√
√
√
√

Welcome Social (Thursday)

√
√
√
√
√
√ 
√
* 2-hour workshops not included and are available for an additional fee.
** Education sessions and access to Exhibit Hall on Thursday only.
*** Education sessions and access to Exhibit Hall on Friday only.
**** Education sessions on Saturday only.
General Information
IAPD/IPRA will not invoice agencies or individuals for conference registrations.
Each registered delegate will receive their name badge, event tickets and CEU coupons (if applicable) onsite at conference.
After registering you will receive an email confirmation with a bar code – please bring this with you to conference. This confirmation as well as a photo ID will be required to pick up your registration materials.
Once onsite there will be a $5 charge to reprint your name badge and EVENT TICKETS WILL NOT BE REPRINTED. You must purchase new tickets at the current onsite price in order to attend any ticketed events.
You will not be permitted into the exhibit hall, conference sessions or workshops without the proper name badge.
Policy On Members And Non-Members
The following persons will be allowed to register at the member rate:
Members of the Illinois Park and Recreation Association in current standing through 12/31/21. IPRA memberships not renewed for 2021 will be assessed the difference between the member and non-member conference rates. If there is an outstanding balance on an attendee's registration account at the start of the virtual conference, access to the platform will not be permitted. No refunds will be given.
Commissioners/park board members, attorneys, board treasurers, and board secretaries of agencies that are members of the Illinois Association of Park Districts.
A maximum of six support staff from IAPD member agencies. "Support staff" is defined as clerical/front desk and maintenance personnel only. 
Requests from other persons or agencies asking for member rates will be presented to the Joint Conference Committee for approval prior to conference.
Cancellation/Refunds
All cancellations must be submitted in writing and emailed to ILparks2022@cteusa.com. Refund requests received will be reviewed on a case-by-case basis. A full refund less a $25 processing fee (per registration) will apply to any approved refunds up until January 21st. Beginning January 22nd, refunds will be reviewed on a case-by-case basis and if refund is approved, the amount will be pro-rated.
If at any time IAPD/IPRA feels that we cannot create and maintain a safe in-person event, or if any federal, state, or local restrictions prevent us from hosting an in-person conference, we will pivot to offer an alternative option. If an attendee chooses not to register for the alternative option, a full refund of any registration fees paid will be provided in full.