Welcome Social with The Breakfast Club
Thursday, January 18
9:00 pm – 12:00 am
The Breakfast Club is a high-energy rock/dance 80′s tribute band, whose every song is a hit that brings the house down with spontaneous, exuberant 'I know this song!' singalongs.

Moonwalk down memory lane with The Breakfast Club as they spin you right round to all the radical sounds, styles, and way cool dance steps from the 1980′s in over-the-top retro 80′s attire.
This is not a ticketed event…everyone is welcome!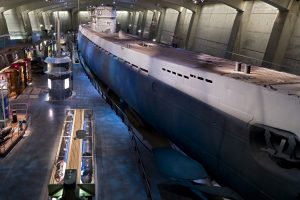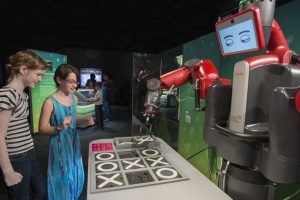 Closing Social at the Museum of Science and Industry
Saturday, January 20
7:15 pm – 10:30 pm
Explore a World War II German submarine. Mingle below historic aircraft. Meet the coolest collection of robots ever assembled, face to interface. The Museum of Science and Industry (MSI), is one of the largest science museums in the Western Hemisphere, and is housed in the only remaining structure from the 1893 World's Columbian Exposition. Join us for an extraordinary evening as we celebrate the close of conference at this year's premier destination.
THIS IS A TICKETED EVENT!
Ticket includes:
• Roundtrip shuttle service from the Hilton Chicago;
• Admission to the Museum of Science and Industry*, including special access to the U-505 Submarine and Robot Revolution exhibits;
• Dinner buffet with unlimited beer, wine and soft drinks; and
• A great night of entertainment and fun
TICKET INFORMATION:
• Delegates who register for the Full Package or the Saturday Only Package will receive one adult ticket.
• Adult tickets are $95; Child tickets (12 and under) are $35
• Additional tickets may be purchased through the pre-registration process or on-site from Conference Registration.
• Tickets will not be sold on-site at the event..
Buses will depart from the Hilton Chicago beginning at 6:45 pm.
* Includes access to the main floor and balcony, lower level U-505 Submarine exhibit and main floor Robot Revolution special exhibit.
Special Events Sponsored by: